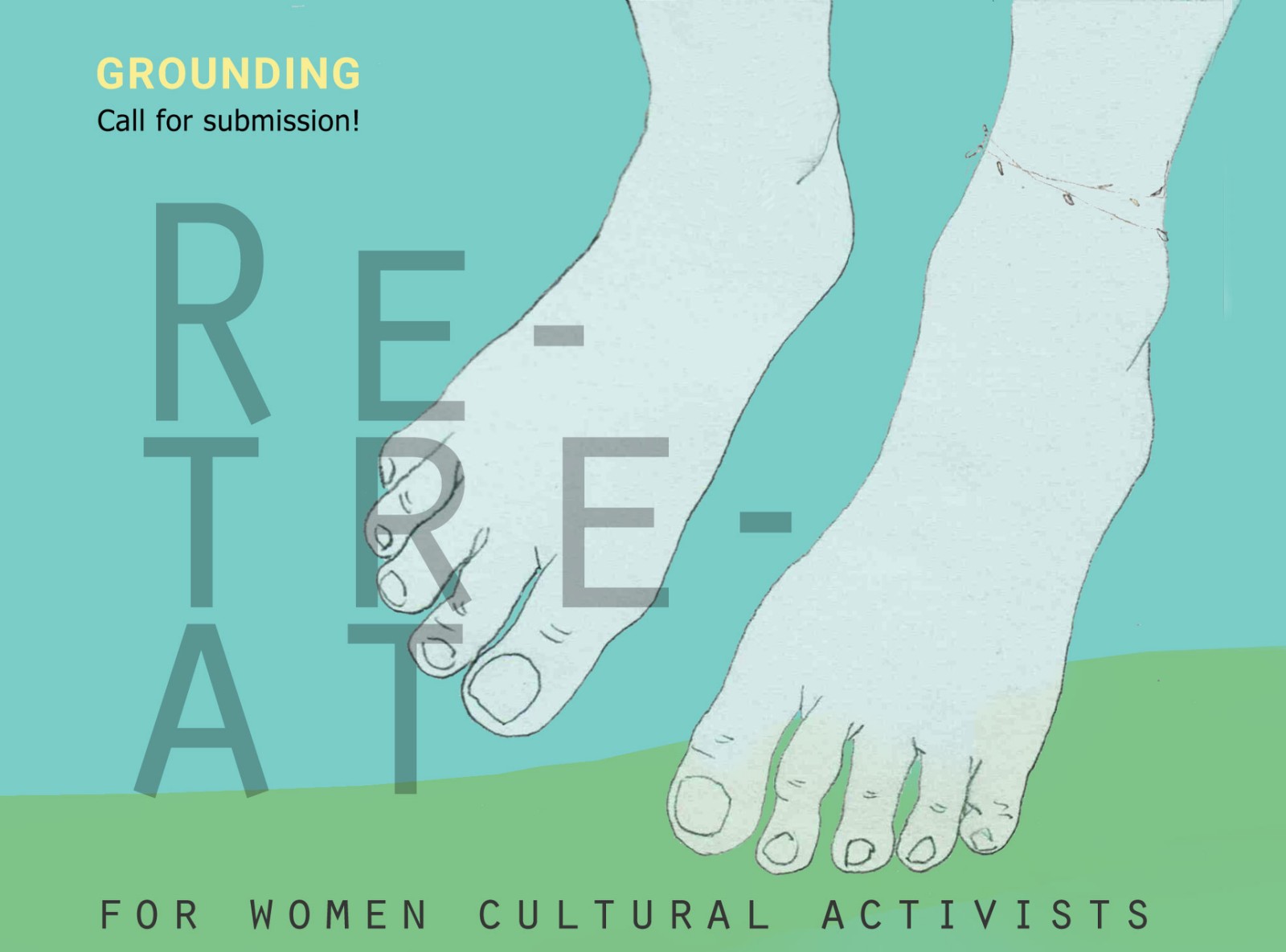 GROUNDING – Call for submission!
We invite you to apply for a seven-day women's activist retreat program, which will take place in the natural environment of Subotica, Serbia, in July 2023!
.
Deadline: June 1st, 2023
.
The importance of empowering and supporting female activists, artists, cultural managers, and project coordinators, who often work in precarious and insecure working conditions and are often victims of burnout, is poorly spoken about, and rarely recognized. Endeavor to motivate, inspire, initiate, and lead actions, often endanger their mental and psychical health, and consequences remain invisible when not taken care of. Let's not forget all the other roles and tasks women still have to perform before they dedicate themselves to initiating social changes. The idea behind the project comes from our activistic experience where we are often at the edge of our strength, in search of understanding, creative support, and grounding. That's why we designed a seven-day retreat for renewing energy in a natural environment and recharging batteries in a safe women's circle.
The organizing team will select 12 female participants who complete the application requirements:
– If you are a female activist, cultural worker, artist, cultural manager, or project coordinator;
– If you want to reconnect and restore;
– If you want to connect with like-minded female activists, artists, and cultural workers;
– If you are from the following countries: Serbia, Croatia, Slovenia, BIH, Montenegro, Albania,
Kosovo, North Macedonia, or Romania;
– If you work with the community;
– If you are a mover in your environment or want to be.
(If you can offer and share a new practice that you already apply in your work or that you have
just devised, this is a safe space to try it out!)
This will be a care/healing/empowering/networking/holistic seven-day summer retreat residency for
women, in nature, serving vegetarian food, that will be held from 18th to 24th July 2023 in Kelebia
woods, near Subotica, on Serbia and Hungarian border.
We will strengthen each other through the exchange of practice in the following programs:
– Creative program (dance, yoga, voice workshops, creative writing…);
– Debate program (exchange practices and experience);
– Free time (movie projections, nature tours, gardening, and fieldwork);
– Motivational program.
(you take part in these programs as you want or feel)
Participation is free for selected participants, (travel, accommodation (in joint dormitories), and food costs are covered by the organizers). The language of communication is English.
If you are interested, fill out the application!
Send us a short motivational letter in which you will present yourself, your motivation, and the practice
you want to share (optional).
For any other information be free to contact us via email:  klarairosa@gmail.com
Female candidates who enter the first circle will be invited to an interview where we can get to know each other more closely.
The deadline for application is June 1st, 2023.
The project is implemented by the organization Klara i Rosa from Subotica, Serbia with the support of
the Urgent Action Fund – UAF.

#klarairosa
#retreat